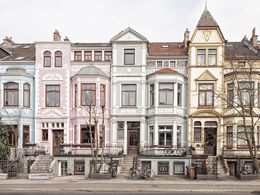 EXPERIENCE BREMEN'S WAY OF LIFE
Our historic and beautiful city on the river Weser offers a multitude of social activities that combine past and present, culture and leisure, art and science in a unique way. This is why visitors love Bremen and enjoy the cosmopolitan flair.
Since Bremen's cultural highlights, famous historic sites, and vibrant city quarters are only a stone's throw away from the congress venue, IAC attendees can do their sightseeing very flexible as it fits their schedule, either on their way to the venue, during breaks, or at the end of the conference day. At the same time the venue is close to Bremen's idyllic recreation areas and riverside promenades allowing participants a short escape from a busy conference day.
More information on our Bremen tours will be available soon.