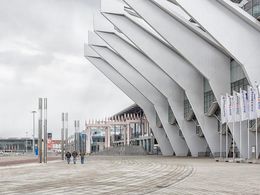 Registration for the IAC 2018
All participants and speakers will have the opportunity to register for the IAC 2018 either online via the registration system or on-site at the Bremen Conference Centre. In addition to the participant registration, the registration system also allows you to book tickets for evening events, the social and technical visits as well as your accommodation for your stay in Bremen.
Bremen is the Hanseatic City of short distances. This is shown, among other things, by the fact that many hotels in Bremen are within walking distance of the congress center. Of course we expect the best weather for the IAC, but if it rains for any unexpected reason, the well-developed public transport network can be used.
If you have any questions regarding your registration or accommodation, please feel free to contact our service partner the BTZ – Bremer Tourisitk-Zentrale or us.
Contact
BTZ - Bremer Touristik-Zentrale

Local Organizing Committee

Vanessa Roolfing

+49 421 218 57823